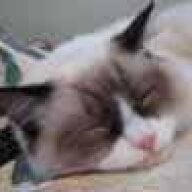 Joined

May 9, 2004
Messages

5,609
I ordered (and have received) these earrings from Overstock.com:
http://www.overstock.com/?PAGE=PROFRAME&PROD_ID=1652956
and I dunno... I''m just not sure about them. They are SO light (read: hollow)... both of them together don''t weigh as much as a flea... which is good, I guess, for ears! BUT (maybe they don''t LOOK "cheap"... but...) they sure do *feel* "cheap"! So I need you guys'' opinions.
What do you think of them? Do you know of any better deals out there for similar earrings? These were $44.95 plus $2.95 S/H (which I won''t get back) PLUS Overstock.com charges a $4.95 "restocking fee" on all returns.
So if I return them, I will have spent almost $8 (not considering my return postage

) for NOTHING! Ack. (The perils of mail-order, I guess!)
I have a few photos to include... and then let me know what you think... deal or no deal???!

Thanks!