It's here!
I fell in love with these diamonds ever since I knew they were a thing. Never thought I'd get a chance to own one, but somehow I did.
I ordered this beauty back in July as a birthday present, but CoVID restrictions and international shipping pushed delivery waaaaay back to today.
It is tiny: .33ct under N VVS2, 4.3 x 4.5mm
But it's the sakura cut that makes my heart sing. I've always loved these flowers, and are a prominent flower in my heritage.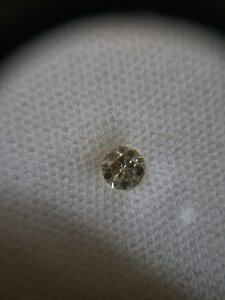 And here you can see the sakura flower better: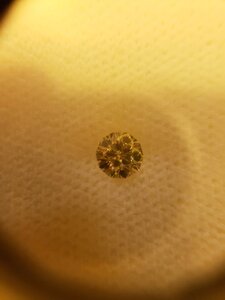 It's funny, I never was a big fan of yellow diamonds, but this is very light, and arrived on the first day of fall, my favorite season, so it's my little Autumn cherry blossom!