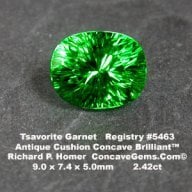 Joined

May 14, 2003
Messages

287
I have been on the forum since 2003, but I certainly don't post that much. In that time I have become relatively familiar with many of the designers, Leon Mege, Maytal Hannah etc...but I was wondering if there were any newcomers.

I'd love to see everyone's opinion on the top 3 setting designers.

Mine at this point would be:

#1. Leon Mege
#2. Maytal Hannah

However, I am sure there are many more I'd love. Just not enough time to search through EVERY thread.