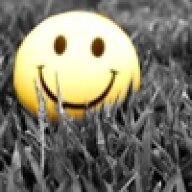 Joined

Jul 25, 2006
Messages

1,864
Hi - I am computer illiterate so I hope I am able to do this right.
I like the Varna Contessa setting because of the ''swoopiness'' of the head around the pavillion - it seems to frame the pavillion so prettily. I don''t feel like I have to have the particular Contessa setting, but I would love to find other styles that are similar to the swoopiness around the pavillion. I have not been able to find any other designers that do this type of rounded bottom - usually they cover the pavillion more.
Does anyone know of any designers that do this type of thing?
The best pic demonstrating it is on the varna website but I cannot copy it to my computer.
http://www.varna.com/
our jewelry
Reale collection
the contessa pops up as the first ring when you click on Reale
the Lady ring has the same type of head (the next one in the series)
Any ideas of other designers that do this type of thing?
I will try to post a couple of other pics that I was able to copy off the internet.
Here we go... Thanks in advance