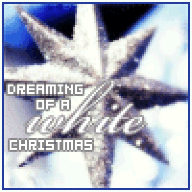 Joined

Dec 12, 2006
Messages

16
I know how good everyone here is at locating things in the diamond world and I really need help to find a setting. I discovered one in a local chain B&M store and it''s brilliant...however they refuse to set any diamond not purchased through them and I refuse to pay their ridiculous prices.

So I''m stuck.
I''ll do the best I can to describe it and would REALLY appreciate any photos or links to things that you think may be similar. I''ve been looking already, but I''m not so great at online searching.
The setting is 18k WG (don''t mind WG or plat) for a RBC, thin halo with the diamonds set into the metal (not just hanging in their by prongs). The halo is somewhat knife edge, with it having a top with pave diamonds, and the side/bottom with pave diamonds as well. The band is knife edge, but instead of being solid metal, it''s open and airy. It has a scalloped pattern on each side of the knife edge, set with pave diamonds in each tiny scallop. This scallop pattern continues onto the lower area of the head (?) as well. The band would probably be ~2.5 mm thick.
I know it''s a terrible description, but I just can''t get past the delicate, feminine scalloping.

Even my husband who couldn''t care less about anything sparkly thought it was breathtaking. It was absolutely brilliant, but I just can''t justify spending what they''re asking in the store (which was $19,000 for the setting + 1.57 VG cut/SI1/K centerstone).
And...even if you can''t find this particular setting, please feel free to make other suggestions. I''m really at the beginning of my search and all I''m set on is RBC, halo, with a thinish band. I like delicate and feminine things, so if anyone thinks of something offhand, please post it. I need all the help I can get!
And for my color question, which is completely subjective and of personal opinion, when you''re looking at stones around the 1.6-1.8 ct size, at what color grading would you absolutely stop? I''m only considering H&A stones, so the cut would minimize the yellow...but I just can''t find an absolute stopping place. It''s a slippery slope - you say, "Ok...H is the lowest." Then you see a great I and can''t tell the difference. A week later J is fine too because it looks almost identical to I. And so on.

Where do I really need to draw the line? Warm is great - yellow is not.
Thanks for any and all help!!