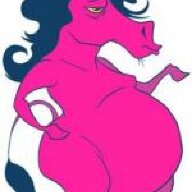 Joined

Apr 6, 2011
Messages

89
Hi there!
I have found this site sooooo brilliant! I luff it!

I am in the process of designing a ring and I found the article on Prong settings wonderful! I never even knew there where such beautiful different options.
I am completely clueless, so I am seriously not a pro on terminology so plz bare with me
Now my biggest question comes down to band settings - the setting around the 0.01's that you can have either as the halo or as bands.
And what I mean by that is the following:
under Milgrain (Millegrain is a row of tiny beads that line a metal edge of a ring.) there are:
Large grain?
Medium grain?
Mini grain ?
Then if you just want a border:
Then I have heard about Channel & shoulder?
I have seen the border being quite wide on either side of the 0.01's (I think its called channel setting) and I have seen a very very narrow border. What is the different names for the respective ones?? (I know its called full bezel when around the centre stone but what is it called when it is around the halo? or along the bands down the side?)
I have no idea what the difference is!

I am very very confused
I hope I have explained myself alright,
plz help a very lost ring soul
(I posted this in the ask for article section too - might be nice to have an article on this)