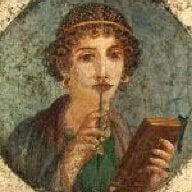 Joined

Dec 15, 2015
Messages

246
Dear PS friends,
As some of you know, I currently have a 2.44 carat antique marquise on layaway with JbG:

http://www.jewelsbygrace.com/loose-diamonds/2-01-to-3-00/2-44ct-antique-marquise-cut-diamond-gia-i-vs2#.V7dwvVfYklY
I've named her Athena (I was in Athens when the decision was made) She is scheduled to be mine by November. So far so good.
Originally, I had chosen to put Athena in a custom 20k milgrain bezel with knife-edged band - comme ça
EXCEPT N/S instead of E/W:
http://www.jewelsbygrace.com/custom-work/1-10ct-antique-marquise-cut-diamond-bezel-ring-gia-l-vvs2#.V7dv-1fYklY
Then the other day, the lovely Grace posted this, and I just about died:
https://www.instagram.com/p/BJPDkn3AcEB/?taken-by=jewelsbygrace
https://www.instagram.com/p/BJOKjB8A2CZ/?taken-by=jewelsbygrace
I LOVE LOVE LOVE frenchies and have a thing for diamonds on the shoulders. So I wrote Grace and the price difference isn't that much - not enough to deter me in any case (I was actually hoping that it would be so my mind would be made-up for me...but nope). SO I have to decide by Monday and I am in crisis. Please help!
Some considerations and questions besides your vote:
1. I envision the bezel in YG but the frenchie setting in WG. Thoughts? Will WG look fine with Athena who is an I colour?
2. Would the bezel be so much more protection for Athena that it is worth getting just on that basis?
3. I worry that the bezel setting will overwhelm the diamond somewhat, and won't look engagement ring-y enough - hence my leaning towards the frenchie setting. Thoughts?
4. I
think
I am set on N/S (this orientation looks lovely in Grace's pics) but as Pinto said recently
sometimes
this can look slightly like a you-know-what
- although I think Athena is chubby enough not to... Thoughts?
THANK YOU for helping a girl out and voting... Any thoughts are deeply appreciated.