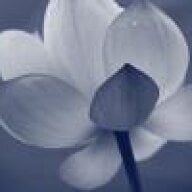 Joined

Oct 21, 2008
Messages

107
My boyfriend and I went to look at rings at Jared. I had no intention of buying a ring from Jared but I wanted to look at their Peerless stones to see what size/color/clarity combo I liked and then my BF will purchase from a PS vendor. FYI Jared's Peerless stones at .75 carat is running $1200 to $1600 more than an AGS000 online. Anyway, we ended up finding a setting I love. It's a Scott Kay cushion shaped halo and the price is actually less than what I could get online.

My questions are, has anyone bought a Scott Kay style setting from Jared? Has anyone had Jared set one of your PS vendor stones? If so, how was the process? What about insurance, did you just insure the whole ring through your own policy and not get Jareds?

I'm looking for advice since I never thought I would consider buying a setting from Jareds.