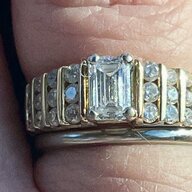 Joined

Feb 23, 2019
Messages

167
This is kind of an awesome story. (Apologies it's long and a bit tragic but hopefully you'll persevere to the happish ending. Also I apologize in advance for the lack of commas and run on sentences.)
Recently my mother passed away after a long awful illness. She had end-stage emphysema and dementia as a complication of malnutrition from alcoholism, something called Wernickes Encephalitis and Korsakoff's. For about the past year she was in a panic couldn't breathe wasn't using her oxygen and was falling and disoriented and miserable. When the neighbors let me know this was going on I don't live nearby I came down to do what I could including staying for months at a time but she acted out at me for her final 6 months of life, even though I was doing as much as possible to help her have pleasant last months. It may sound selfish because the diseases were taking their toll on her but as her only child it was easily the worst experience I have ever had (and I lived through treatment for stage III breast cancer so not kidding about how bad it was both watching her and dealing with her as she just would not quit drinking). In one hospitalization they called me to say she was threatening me with death and I had to leave when they let her out of the hospital because she had a mild gun obsession... After that I had A series of horrid voicemails from her saying I was a swindler and a thief and just like my father which was an awful thing to say in part because they had a tumultuous relationship over HIS drinking and because I was a daddy's girl and she truly loved him but also hated him at the same time.
To cap it all off, when I finally got her moved to a memory care facility, she came roaring in on a gurney screaming for Chardonnay and gave me the finger in front of the staff and the movers. She finally had to be hospitalized because she went into withdrawal after refusing to take her medicines because they would not give her wine. (As a public service message vitamin B1 depletion from alcohol and not eating causes this dementia. If you drink take extra vitamine B1 "thiamin". Also as a public service message you can't take painkillers, Xanax for anxiety, and drink wine... she was a nurse and she knew this but she was very addicted. I know it's a disease but it's one of the worst diseases there is.)
All through it, my friends were supportive but they also kept saying, "You know she really loves you…" We had had a tumultuous relationship my whole life and I am sure it fell to her like I was trying to control her. She even said as much. But honestly, I was just trying to keep her from killing herself. She was wheelchair-bound and had a horrible quality of life and by the end I was just praying for peace or a miraculous healing. Needless to say, I was having a hard time feeling the love. But I was an only child and I knew it was the drinking and dementia and she was not herself, so I just did my best to survive in a truly awful period.
Complicating matters I work full-time for 35 year old boss who has never had real family responsibilities but who is under a lot of pressure at work. And so I was trying to work a 50+ hour week job and deal with doctors the money and the courts and feeling guilty about everything. I never have been under such pressure and literally thought I was going to have a heart attack going through the whole experience.
Flash forward to end of August. I talked to a hospice person the day before she died and they said, "Oh she's plenty feisty. She's not near death. It's going to be a few months yet." Then that afternoon, while in the hospital, she aspirated on something she was eating and by 6:00am the next morning, she was gone.
Earlier in the summer, well after accusing me of stealing all of her things, when she was in a rehab and it became clear she was never going home because she thought she was in Europe but she was really in The USA, after the second hospitalization a broken hip & multiple infections, her sister told me to take my mom's jewelry home, in case my mom's house was broken into. I basically just threw all the fine jewelry into a jewelry box and then took it to a locked piece of furniture at my fiancés house. I had to go to court to get the funds to pay for her assisted living facility and become her guardian and her conservator and the surety bond I had to post to ensure I was not misusing her estate was very clear that I should not merge her things with mine while she was alive so I did not wear it or even look at it until well after she passed. Also, I was way too busy while she was alive dealing with her management to even think about her belongings. She was a jewelry person so I got her a very pretty Julie Vos costume necklace with a mother of Pearl heart on it for her birthday and she wore it every day until she passed (thanks to PSers for this excellent idea).
Anyway, I am an only child and the executor of the will, so this weekend (2+weeks after she passed) , I pulled the box out to sort through and found what appeared to be gold hoop earrings, I have never seen before.
I looked inside for a hallmark and there's no hallmark. But they feel heavy and like 14k, at least. Like someone had them made from something else.
And get this: they are engraved inside! One only has her initials. The other has the words "LOVE IS NEVER LOST". I think maybe they were made from my dad's wedding band but it was white gold and these are yellow so I just don't know (can white be converted back to yellow?)
Anyway it FEELS like a message to me from her across the veil. There have been a few others:
1. I just noticed the Amaryllis in my bathroom at my fiancés house bloomed. It had 4 blossoms but 2 were already dead when I saw it. It must have started growing right after she passed. Usually you put them into hibernation then bring them out at Christmas to bloom. I used to give her amaryllis each Christmas and I had not put any of them in the basement yet to hibernate! She was a bath person not a shower person and it sits on the tub. Amaryllis don't bloom in September! I am pretty sure the amaryllis bloom was one of her ways of saying she's ok and she's sorry.
2. I had a dream about her three days after she died. She was young and wearing a wedding dress and veil. She never had a wedding dress but she loved them and even worked in a wedding dress store for fun after she retired from nursing. I wondered if maybe she was remembering my dad up in heaven. Religious people I've talk to say we get to be with our soulmates in the afterlife and I do think he was her one true love…
3. She was a terrier person and saw Westies in Scotland a long time ago at a castle playing on the lawn. I was in the UK last week and all have been seeing are Westies. I got back to 15 days of mail and the first thing out of my mailbox was the Talbots catalogue with two Westies on it! She used to drag me to the Talbots after Christmas sale at the original Talbots together when we lived in MA. My dog is 16 years old and I have been wondering what I would do when he passes for my next dog. We are now considering Westies.
4. I had been reading a lot about Angels when she was sick. I don't know why I went down this particular rabbit hole but I did. I started asking them for signs and one of them was I wanted a big white feather. I received tons of feathers but never a big white feather . When we got to the UK the first place we went was a lake and they were swans on it and and I took some pictures of them and we went on a hike and then I came back and went to the water's edge again and there was a huge white swan feather. To make it more interesting her family crest contains swans and she was very into swans .
So you may think I am nuts and just seeing coincidences everywhere but I have started wearing her jewels proudly.. She made her will years ago when we were in a much better place. I do,after all of it realize she could've given the money and the jewelry away to other people, or other issues she cared about but she left it for me and so in an odd way, I do feel loved. Now as I look at my hands with my aging fingers her rings on them including the diamond my father bought her sixty years ago I see her hands and I think, it is true; although it may hide, as long as we keep looking for it, love endures and love is never really lost.
Rest In Peace, GGM.
1944-2022.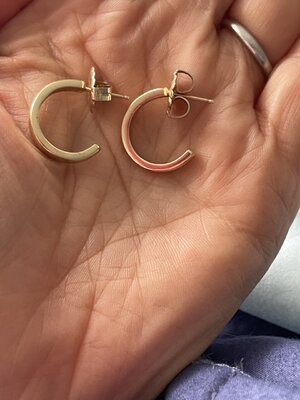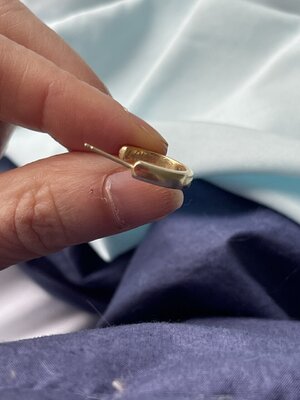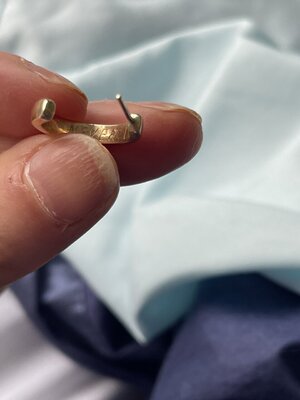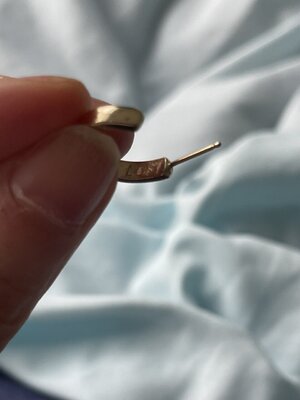 Last edited: