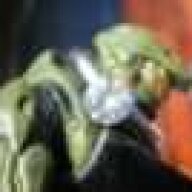 Joined

Nov 30, 2008
Messages

45
Hello all! I''ve been lurking for a little while and decided to ask for advice. I took the plunge a couple months ago and put a diamond on layaway at a local store. They were very helpful and let me see as many different diamonds as I wanted till I found one I fell in love with. Here are the numbers to maybe help ease my mind?

GIA Round brilliant
5.11x5.13x3.10
0.49 Carat
H
VS1
Cut: Exellent
Total depth: 60.5%
Table size: 59%
Crown angle: 35
Crown height: 14.0%
Pavillion angle: 40.8
Pavillion depth: 43%
Star length: 50%
Lower half: 75%
Girdle: Thin to Medium, faceted (3.3%)
Culet: None
Polish/Sym: EX/EX
No Flour
Cost: $1400ish
It scored a 1.9 on the HCA

Did I do okay?