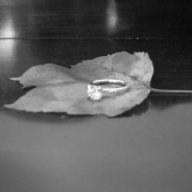 Joined

Feb 14, 2009
Messages

34
Here''s the link:
http://seattletimes.nwsource.com/html/localnews/2008764839_jewelrytheft20m.html
Woman reports jewelry stolen; police say she stole it the first place
Robin Griffin was charged with stealing more than $50,000 in jewelry shipments while working at FedEx, a theft discovered only after she reported the jewelry missing from her house to police, prosecutors say.
By Sharon Pian Chan
Seattle Times staff reporter
To keep more than $50,000 in jewelry safe, Robin Griffin hid it inside a teddy bear at her house in Renton. When she discovered her pendants, brooch and rings missing, she did what anyone would do: She called the police.
Turns out Griffin was a thief herself, according to charges filed last week in King County Superior Court. Prosecutors allege that Griffin, who works as a courier for FedEx, had stolen the jewelry from shipments to high-end jewelers Cartier and Ben Bridge.
Griffin, 39, was charged last week with first-degree theft. Because she has no criminal record, prosecutors say, the most she could face if convicted is 90 days in jail. The jewelry may have never turned up missing had Griffin and her husband not been in the midst of a divorce.
According to charging papers, a woman identified as a "girlfriend" found the jewelry and suspected it was stolen, according to documents filed in court.
The woman turned the jewelry over to an attorney who was representing Griffin''s husband in the divorce proceedings, according to documents. The attorney gave the jewelry to police in November 2007.
It''s unclear from court documents whether the woman was Griffin''s friend or her husband''s.
The stash included 16 pendants worth $24,000, a $25,000 Cartier brooch, a $4,000 necklace, two Cartier rings worth $5,000 and $1,000 and a set of Cartier wedding rings engraved for another couple, court documents said. The items were brand-new, plastic-wrapped and included a Ben Bridge packing slip. It''s not clear from court documents which items were on the packing slip.
Investigators believe Griffin stole shipments destined for Cartier and Ben Bridge between July and August 2006. As a courier, she scanned items at a FedEx office in Seattle, loaded them in a van and made deliveries.
FedEx officials told police that they suspected Griffin may have taken the jewelry, and the company began investigating her after Cartier and Ben Bridge reported the missing shipments. FedEx found that two shipments, one to Cartier in July 2006, and another to Ben Bridge in October 2006, were scanned as arriving in Seattle and reported as missing or not received by the jewelers.
The company narrowed the suspects to employees working shifts when the items arrived.
FedEx reassigned Griffin to a different job in June 2007, but she went on medical leave after an accident two months later.
Griffin reported the jewelry missing in November 2007. When questioned by police in December 2007, Griffin said a customer had given her the jewelry and she had bought the wedding rings at a pawnshop, according to court documents. When a detective told her he knew she had either stolen them or knew who had, Griffin said she was not a "backstabber," charging papers said.
Last February, FedEx officials told police that Griffin had confessed to the theft. Griffin gave FedEx a written statement saying she was "extremely ashamed and sorry," according to charging papers. She had no intention of selling the items, the documents said, but "never knew how to undo what she did so she hid it thinking it would go away."
Sandra Munoz, a FedEx spokeswoman, did not know the specific status of Griffin''s employment Thursday, but, "When an incident like this does occur, an employee will be suspended pending outcome of the investigation."
Police arrested Griffin while she was at the Regional Justice Center in Kent for an unrelated court hearing. Though she was arrested in April, Renton police did not refer the case to the prosecutor''s office until December.
Sharon Pian Chan: 206-464-2958 or [email protected]
Copyright © 2009 The Seattle Times Company