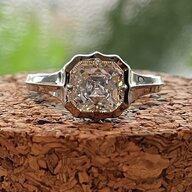 Joined

Mar 2, 2013
Messages

6,224
http://insider.foxnews.com/2016/09/14/elementary-school-teachers-wear-black-lives-matter-shirts-class
"Whitney said she wanted to start a discussion about race, particularly why people of color have higher incarceration rates and lower college graduation rates."
Really?
At an age when kids should be learning ABCs, addition/subtraction, and how to get along with others on the playground regardless of color ... instead, we're going to let young non-black children READ that their life
doesn't
matter because their teacher's shirt excludes them. Way to teach kids NOT to see color by highlighting that very thing.
And the school is supporting it! UFB!
I would pull my kid, and file a discrimination suit faster than they can write "BLM" on the whiteboard.