Hello, PriceScope!
I am looking to replace this synthetic gem in order to make my girlfriend an engagement ring: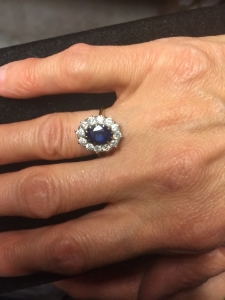 (oval shape, 9.2x7x3.9MM, 1.88cts)
Can anyone help me start looking for an appropriate replacement? I have no idea where to start, but this ring has been in my family for over a century and it means a lot to me.