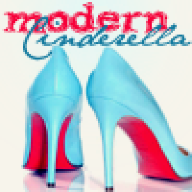 Joined

Nov 25, 2006
Messages

227
okay, so i know that i would like to have these earrings for my special wedding day.....
katie''s earrings that i like and want:
tiffany ones i didn''t like in person:
i am dying for these katie holmes earrings that i fell in love with. originally, i thought the tiffanys were similiar to hers, but i went into the tiffany store to view them, and in person i didn''t like them because i thought they were too bulky and not as delicate as katie''s. so, i have a few questions.
who would be the best person/store to contact to get these made or purchased?? could leon make something like katie''s for me??? does anyone know what type of sapphire katie is wearing? has anyone bought a blue sapphire from leon mege, if so what is the quality of sapphires does he sell? anyone in atlanta who could make something similiar? what style earring is she wearing? what type of clarity/color diamonds are in the earring? what size are these earrings could you guess?
help...thanks!
p.s. sorry for all the pics...i''m very in love and obsessed with them. i just think they are so beautiful...