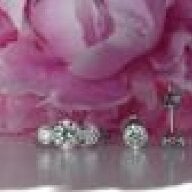 Joined

Jan 19, 2012
Messages

289
Hello, dear PS Family! Long time no post, as now I am on one project per year mode
And here is the 2016 one!
After getting my first sapphires for a Color by the Yard bracelet last year, I was on the hunt for a beautuful sapphire in 2-3 carat range. I could get a very pretty one last November on eBay, had a one month of wait to get it certified heat only, and finally had it in my hands for Xmas. Wow, how happy I was!
Here are the Pictures of the loose Stone on my hand. Ist 2,83 carats, relatevely shallow with 9.42x7.30x4.48mm, but very cool Color quite Close to vibrant medium blue in real life. It also has a small white cloud inclusion, which is not noticable in most cases.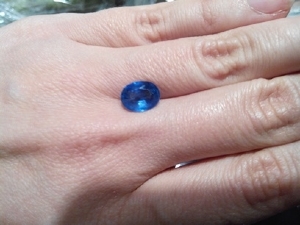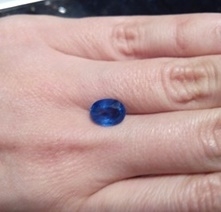 PS: wow, the stone looks pretty crap in the Pictures as I see now, I am not a good photograther

.. butgreat that its not other way around when its great color on photo and crap in real life