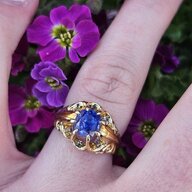 Joined

Apr 13, 2018
Messages

798
Warning: Extremely lengthy post ahead! Haha
Hello My Fellow
CS- Obsessed lovelies

My family & I recently took a mini vacation to Santa Fe NM, (it was not our first time as we live in state) but I wanted to find a higher quality piece this time for less.
My hopes werent set that high because as those of you who have been to SF may know that any of the shops there carrying fine jewelry are mucho expensive. I'm talking a 14k gold opal ring being $25,000.00 expensive. There are many artists so their prices of "expensive" vary but they are all out of my reach of what Im willing to spend.
Thats why when we heard of a local farmers market alongside an antiques market by the railway I knew that could be my only shot!
While the markets were beautiful and I picked up some wonderful all natural skincare and beauty products all I found were turquoise in sterling pieces (which are lovely but Im surrounded by it in my city as well).
As I went into the smaller room of the indoor antiques market and rounded a corner down the last lane I found a woman who was selling only a few items.
Most were bits and bobs and she informed me that they were all only $15 each. As I gave up hope on finding my souvenir, I saw a glass case at the other end of her stall and something pinkish red caught my eye!
Alas, I saw this huge gem staring at me and then I got closer and saw very specific inclusions that rang natural in my mind.
Immediately I thought that it was a tourmaline but I was positive it would be out of my price range yet I held my excitment in and deadened it and asked to see the gem.
She obliged and mentioned "Its a tourmaline. It was a larger piece but it broke in two and I had it cut into the larger piece youre holding and this smaller one."
The smaller one went unnoticed by me as it didnt have the better clarity and the color was much more muddy compared to the Sunsetty gem I was now holding.
I asked her the cost and she said "It cost me $175 to have them cut, $200 each."
My beau was completely tired and in need of food so we left without the gem as I only had a few seconds for the transaction but the stone stayed on my mind. I truly couldnt stop thinking about it.
When we got home two days later I had thankfully taken her business card and I gave her a ring and explained that it was the tall brunette girl that had oogled her tourmaline and told her that I would love to purchase it if it was still for sale.
It was and we arranged it all! When it came time to confirm the price she had given me I asked shyly;
"The tourmaline is still $200 correct?"
& She said happily, "No, it is $150.00"

Well...... in the end I ended up with a lovely souvenir and oddly I personally think that its a beautiful representation of our trip and Santa Fe as a city, as the buildings are a sunset terracotta color and they have beautiful sunsets themselves there.
I dont have many details on the gem other than I think that it's "barrel" cut, and is quite large. Its a chunky girl but sparkles beautifully for her size. I dont have my calipers with me but I'm estimating that its closer to 17mm & 12mm thick.
I actually think that the inclusions add to the sparkle somehow and I dont mind them. Its not a perfect gem or an excellent representation of red, pink, or orange tourmaline whatsoever but I'm totally in love!

If anyone has any ideas on setting this different thick barrel cut girl let me know! I could only find a few examples of set barrel cut pieces but they all belong to our fellow PSers and are quite lovely, although mine is much more square than rectangle shaped like the others.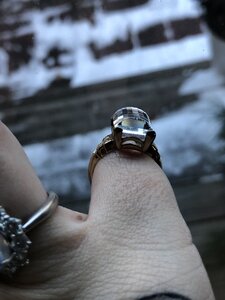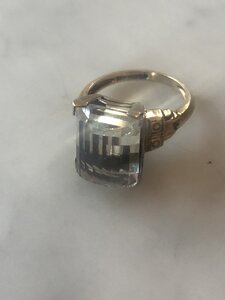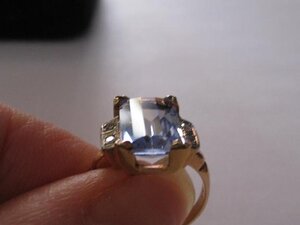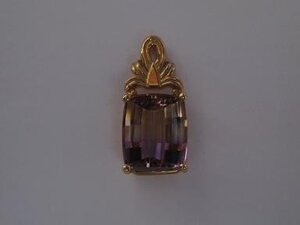 Also this is my first time trying to upload a video to PS so let me know if it works or not! The color in person is closest to the second video on my android.