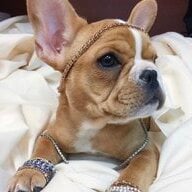 Joined

Feb 10, 2015
Messages

105
Hello guys,
It's me again after been disappeared for 3 years after my last
post
in Nov 2016 about the journey of my blue sapphire ring (I mean just not posting a thread but still observing and envying

).
To please myself in 2019 as a reward of my hard work, I went to my favorite shop in Bangkok (Expert Gems Manufacturing) seeking an untreated vivid red ruby for my new ring.
Well the family running the shop is way more expert on cutting and exporting blue sapphires from Chantaburi, Thailand to the world but they told me they could bring me some good red stones for selection as their cousin runs red ruby cutting business.
Few days later, they came back with few stones within my budget. I was lucky enough to make a selection first as the stones were going to be sent to Hong Kong for sale and they might never come back to Bangkok again

And that's when I met with this stone....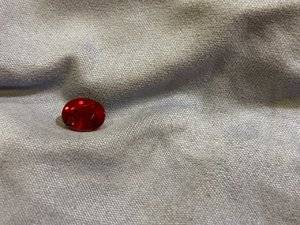 Here's the my hand-shot with the stone in the holder ring (and also my burmese ruby eternity ring)....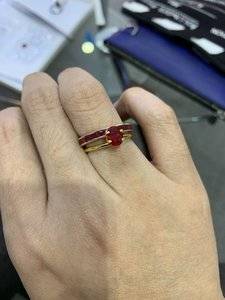 This is a 1.51ct Untreated Mozambique Ruby (it looks incredibly beautiful in person and much better than it looks in the picture no matter how hard I tried to capture it with my phone camera). No window. Symmetric shape. VVS to VS.
I'll record the video of it in good lighting environment and then post it soon.
And here's the cert...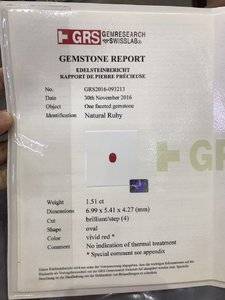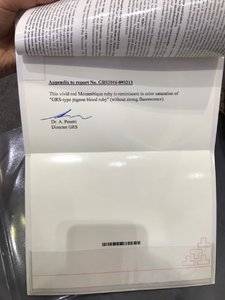 Well this is unusual as I've never had a corundum smaller than 2.3ct before (all of my current colored stones are heated and all of them are much cheaper than this one!!! ... Took me few days to accept this truth about treated/untreated price scale)
But yeah this is the farthest I can go for an untreated ruby....
Considering the size of the stone against my big hands, I think it's going to need a diamond halo so it won't look too tiny when wearing.
The decision on ring setting is still a work-in-progress. I've already supplied all my preferences to the shop and I'm expecting to see the perspective sketch from them in a few days. I'll keep updating this thread with the progress so please join me in waiting and I wish you will enjoy the purchasing journey with me.... More weeks to go....