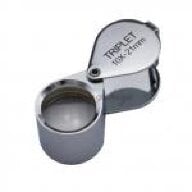 Joined

Mar 20, 2009
Messages

483
Hi guys! I need some helpful advise please...

I''m a newbie here and in the world of colored gemstones. I''m confuse right now with this round "ruby" that I recently got. Starting with its color, it''s a fiery deep red and it glows like a hot coal... I read from other threads that synthetics are normally clean. But this "ruby" of mine isn''t. It has some inclusions which I''m not so sure how to describe it. It''s like thin veins (feathers/cracks?). Is curved striae visible in the naked eye? About the cut, hmmm, I think it''s "native cut" ''coz its cut is not really symmetrical but the overall look is still acceptable. I''ve also read from a link (
http://www.thediamond.com/Color_Stone_Guide/Rubies/ruby_synthetic.html
) that a ruby''s facet edges should be crisp and sharp. Mine is sharp & crisp and it has no scratches at all. I''ve also tried scratching a glass and a garnet using it and it did leave a visible scar (scratch). Goring back to the feather-like inclusions (cracks), I read that it reduces the value and durability of a ruby esp. if it greatly affects the clarity & glow of the ruby. Mine has this feather like inclusion but still, the color & glow of this "ruby" is still great esp. when it''s outdoor & exposed to sunlight. Indoor, the color is still solid even in black background...
Lastly, earlier today, I found this site that shows images of diff. inclusion of ruby which made me more confused

(and sad) esp. after seeing the fire-mark inclusion
Link:
http://ngi.com.sg/gallery.html
I don''t have digicam but I''m gonna borrow one from my cousin this weekend and take a snap shot of this "ruby" and post it here.
BTW, I''m from the Philippines & here, colored gemstones are not really valued (sad). We don''t even have some gem labs that offer gem testing or appraisal that''s why it''s really frustrating for me not knowing if my "ruby" is natural, synthetic, or simulated.
Thanks in advance & hope to hear some views/opinions esp. from experienced gem lovers