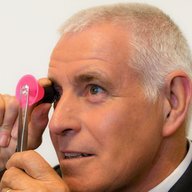 Joined

Aug 15, 2000
Messages

17,996
Leonid has changed the default setting so that any threads you initiate or reply to, you will only be contacted if you remember to click the little box in the bottom left hand corner.

I think it should be set by default to "subscribe Email" (wording should be "Notify Replies by Email").

I like to know who and when people have responded. I think lots of other people would also. Leonid is too polite """Two or three guys complained, but that's enough. I don't want to spam people"""

2 or 3 inconvenience hundreds!!!!! Can I break their legs, can I, please?


Votes please.
Garry Holoway 1
Cut Nut 1
All my staff 20
My kids 2
Step kids 3
Stepgrand kids 5

BTW
There is an option at the bottom of every email to change this setting, so spam control is easy and accessable.

Leonid replied to the topic: diamond question
Click here to view this topic on the Pricescope Forum
Click here to change your subscription options.