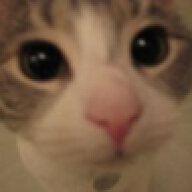 Joined

Aug 23, 2007
Messages

584
Has anyone else been getting a lot more "declines" than they were expecting?
We knew to expect that some people would not be able to attend our wedding b/c it''s out in CA and also on a Friday. However, we''re now finding that some people we thought for sure would be coming are now on the fence or have declined. We invited just over 80 people, hoping for around 65-70. Now we''re down to 48 who will without a doubt be coming (our catering min is 50, which we originally felt sure we''d be well above).

The odd thing is that only one couple we were expecting declined because of finances related to the current economy. The rest are mostly due to random scheduling conflicts.
And there''s there''s FI''s supposedly close friend who just sent his RSVP back declined with no note or anything. FI had even thought his friend had told him a week before that they planned on coming. I had to actually IM him and ask about the change in plans. He denied having talked to FI and said that it''s allegedly b/c their 1-yr-old son is too young to travel with and too young to leave with someone else for the weekend. When I asked if he had considered maybe trying to come by himself he just said he''d feel bad bailing on his family (what about bailing on his friend??). OK, so I don''t have a child, but it seemed a little surprising to hear that a 1-yr-old is too young to travel with or to leave with a grandparent for a couple days. My friend who has a lot of young cousins was even surprised to hear that and said 1-year isn''t really too young to travel with or have someone take care of.
Regardless of the son, I would have thought that his friend might at least consider coming himself. This was a guy who FI almost asked to be a groomsman. He helped hire FI when FI found his first job in Chicago, then they worked on the same team together for a couple years. He, FI, and a third friend (the other guy who they worked with) are even partners on a start-up venture, and we attended his wedding 2 years ago. So I was disappointed to hear that he wouldn''t even consider flying out by himself for a couple days to attend ours, and I was even more upset that he didn''t even bother to tell FI this or at the very least write a note of apology on the RSVP. I haven''t told FI that I talked to his friend b/c I want the friend to have to tell FI himself. I mean, if he''s going to give an excuse, at least he could make it seem like it''s a little more out of his control.
FI ultimately decided to just have 2 GMs--his brother and the other friend, who FI sees more often--so I don''t know if maybe this guy is kind of upset about that. But then again, I don''t think guys really care/think about these things as much.
So I guess this has sort of turned more into a rant about FI''s friends, but ultimately, I''m just sad that significantly fewer people are coming (ratio-wise) than we expected. I know that I should really just try to concentrate on the people who are making it out there for us. I''m not discounting how appreciative I am for them, but at the same time, it''s hard to get excited about wrapping up the last minute details (we''re only 1.5 months away) when I see all the marked-off names on our guest list

Anyway, thanks for letting me vent and weep a little. I know if anyone the girls on PS will help point my thoughts in the right, positive direction...and hopefully I can see past all the "no''s" and just look forward to putting on a great party for those who are able to come, right?