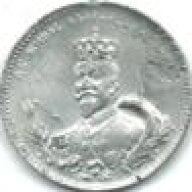 Joined

Jul 24, 2008
Messages

4,476
i feel so sorry for Queen Sofia

this was her brother's funeral

she has not had the easiest life as far as Queen's go

and poor Queen Ann Marie

i can see why the Windsors are careful who they send to these foreign royal things

Im thinking Ann must have been particuary close to the Greek royal family, (well they are her realitives and they did live in London for a long time)

If Charlie or William attended - and im sure they would have both wished to, there would have been a media circus with all thats going on with their family right now and that would not have supported the grieving family

Thats why i think Edward and Sophie get sent to the Euro royal weddings, to politetly not upstatge the bride, mind you Catherine has such beautiful manners and knows not to wear a new dress to a wedding
A few points:
- Sofia was shattered by the time of the burial. I imagine she must've remained close to her brother despite living in different countries most of their lives.
- Anne was not a
lesser
representation. She and Tino are related in the same degree as Tino and Charles and their other siblings. Anne was a bridesmaid at their wedding and they were both IOC members and fellow Olympians.
- The world does not spin around the House of Windsor and the media must learn that, but also they themselves. If
seven
European heads of state attended (+ a few former and heirs), I don't see why an eight couldn't be bothered to come. Or his heir and godchild of the deceased. (Again - Anne was a good choice).
- I'm pretty sure there will be a large memorial service later on in London, his home for half of his life. I'm sure the entire Royal Family will be there.