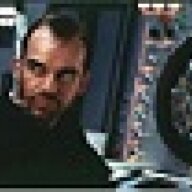 Joined

Jan 28, 2016
Messages

19
Stone Cutters,
This forum is really invaluable, and first off let me thank the wisdom of the founders of this place. At the moment, buying an engagement ring is one of the most isolating experiences I have ever had. I have never seen or heard of any of my friends talk about buying an engagement ring, as they of course wished to preserve the surprise of a proposal, and I can of course see the logic. And leaves me (and perhaps many others) really with no where to go but to the internet to seek your help.
The good news is that I know roughly what I want, a Royal Blue Sapphire in a round or oval cut, set in a solid halo setting. This is the design I really like:
http://www.diamondere.com/d/product...ountain/platinum/sapphire/sapphire/si-diamond
I have been reading up heaps on this website to arm myself with information, but there's nothing like some basic feedback to let me know I'm on the right path. I have some concerns regarding Diamondere, my first is that a 'medium blue sapphire' is not Royal Blue, and that the photo may not meet my expectations. I have asked Diamondere for further information there.
The second concern, is that I can't find many recommendations for Diamondere, when it comes to gemstones.
I also count around ~18 sapphire sidestones, but the site mentions only 9 sapphires. Do they split the 9 to make the sidestones?