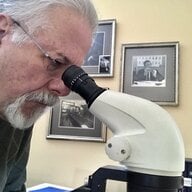 Joined

Sep 3, 2000
Messages

6,661
The Four-Way Test asks the following four questions:
"of the things we think say or do:
Is it the Truth?
Is it Fair to all concerned?
Will it build GOODWILL and BETTER FRIENDSHIPS?
Will it be BENEFICIAL to all concerned?

This is a concise statement on making any purchase, especially costly ones. Will the seller impart the entire truth?, Will the deal be fair to the consumer and to the seller? Will you remain satisfied and recommend this dealer to others? Will you find that the purchase made you happy and satisfied in the long run?

You can find good people in the diamond and jewelry business who do not think the world revolves simply around them. You may not find such a seller the first place you go, but if you shop in just a few places I promise you that you will locate excellent people who truly want and deserve your business. NEVER buy something important from a vendor who acts as if they are doing you a big favor. Make a decision about how you are being treated BEFORE you commit to a major purchase. Get a sense of how the seller acts in advance of the exchange of funds. You can do great business with people you trust, but you will suffer every time you do business with someone you just know does not have your best interests in their mind.