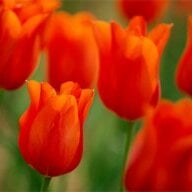 Joined

Dec 29, 2006
Messages

12,461
I've been eyeing thin tri-colored rolling rings for a while now, and I'm wondering if it's worth it to go with Cartier's 1.5 mm trinity ring, or go with someone else. I've checked Rollingring's site but I'm not impressed with the pictures. I worry about the quality of their rings (again, just based on the pics).

I don't care at all about getting a ring (or any piece of jewelry, for that matter) with a brand name like Cartier. I do know that their rings are quality pieces though. Do you know if Cartier can do their engraving on the inside of their rings? I'd actually prefer not to see their logo.

So, if you were getting a tri-colored rolling ring, would you pay the high price of Cartier and get theirs or would you go with someone else? If you'd choose another vendor, who would you choose and why?

No matter who I'd get it from, I've decided that the thin bands would look best on me. Plus, I like the delicate look.

TIA for your help/suggestions!