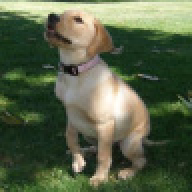 Joined

Nov 27, 2006
Messages

14
Hello, I''ve been browsing this forum for the past couple months (learning a LOT!), but this is my first time posting. So first of all, thanks to everybody for all the great info!
I''m in the process of finding/assembling/buying an engagement ring. I still haven''t found the perfect diamond yet, but I think I have decided on the setting. I found a
Ritani
engagement band from a local jeweler (Robbins Brothers, in Woodland Hills, California). They have a setting that I like, but I can not find the ring anywhere online. I wanted to compare prices with other
Ritani
retailers, and also verify the ring''s authenticity. The
Ritani
stock/product number given to me by Robbin''s Brothers, for the ring I''m interested in, is as follows:
1RZ1972DRP
(I may have mis-read their handwriting - that last "2" may be a "Z", as in 1RZ197ZDRP)
Can anybody confirm this is an actual
Ritani
stock/product number? I looked on the
Ritani
website, but I was not able to find it. Does anybody have any images of this ring, so I can confirm it''s the ring I am interested in purchasing?
Also, should the ring be accompanied by a certificate/report for the pave diamonds set into the band? One final question, how can I find the retail price of this ring?
Thank you in advance for the help!
Scott
p.s. any other advice regarding finding/buying an engagment band is definitely appreciated. and if you have any suggestions for other engagement bands that accomidate a round center stone with round pave diamonds on the band, I''m definitely interested.