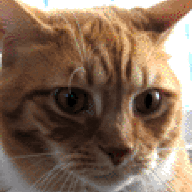 Joined

Dec 31, 2006
Messages

35
I''ve been writing with questions and getting great answers.
I keep going out and looking at jewellers, though, as I''m hoping I can find something local rather than ordering online, etc...
I went to a jewellery and loan (okay - I know you flinched, but it''s a family owned biz w/ 3 locations) and, not surprisingly, they don''t offer ideal certified diamonds.
What they had wasn''t too bad, but they couldn''t give me a grade cut or a picture of where the inclusions are in the diamond.
She showed me a L-M diamond, .97 ct wt at SI3, princess for $1,600. I''ll admit, the size wooed me and the inclusions seemed minor.
I also liked a .64 round E-F color, I1 for $1,300 and a.51 round H SI2 for $1,225.
The rings were pretty; one was a knife edge palladium, tulip head mount and matching band with .42ct wt pave'' for $1,400 - I liked the round for this.
I liked a princess for these.
A white gold set with a beaded edge at .85 ct wt for $1,150.
A white gold ring with a beaded edge and 2 bagettes and 2 sm. rounds with a .45 ct wt. for $999.
Another question: If I chose the beaded edge I would lose seeing half of it once the wedding band went up against it - any opinions?
I know there is a lot of info here and I''m only telling you as much as I know.
Thanks!