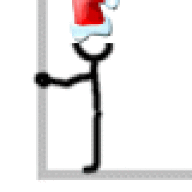 Joined

Dec 29, 2004
Messages

17,193
OK, can I dream of winning the lotto? I''ve never been an Emerald person, but I love green (Tsav would have been next on my list). But this Emerald is just the perfect green for me (I think it has some bluish tones in it) and I don''t think I could ever find a Tsav in this color. And insignificant treatment to boot.

I know nothing about Emeralds, but I would make a simple, sleek ring with this stone. Sigh.
http://www.rwwise.com/products/id%7C1548
I was looking through since I know he did some work since my pad was up. I asked him and he said the new inventory has a "K" in front of the inventory number. Enjoy! There''s a new 3 carat Kashmir unheated sapphire too (but I''m hooked on this darned Emerald.) I didn''t even ask how much the Emerald was. I don''t wanna know.

Maybe if no one buys it and I decide to have another child and it''s a boy?