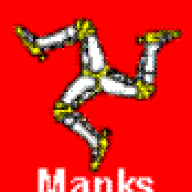 Joined

Nov 30, 2003
Messages

92
Okay, so I have had my new solitaire pinkie ring for about a month. I had it made to my specification and the jeweller urged me to have it tight because the pinkie knuckle is smaller than the others.

When I wear the ring it is comfortable, but it is tricky to get off. Plenty of soap and it's OK but not an easy job. Being a fella I do sometimes need to do manual stuff that demands taking off jewellery. The ring is also making a bit of a groove around my finger.

My concern is that if I do have it taken up half a size, when winter comes the ring will spin due to my fingers being cold and smaller. I don't want to have it increased and then reduced again.

So, should I leave it a few months till the colder weather comes and see what the situation is then? That's my gut feeling, but advice appreciated.