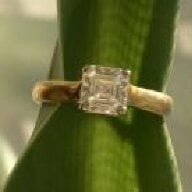 Joined

Jan 26, 2010
Messages

202
Which I should probably be doing in one of the other forums b/c there are more people over there and I need LOTS of dust, but I hang out w/ you all the most, sooo...
Anyway, I am in my last year of fellowship training and am taking my ABPN/psychiatry boards on Thursday. I've past all the other doctor tests so far, sometimes just barely b/c I'm not that great of a tester. I've studied lots, but of course, there is tons that I don't know and I guess I figure that you can't know EVERYTHING, right?
So, this test is particularly stressful b/c if you pass it (which I have to do in order to take my child psychiatry boards- which is what I really care about), then you are officially a board certified psychiatrist, which is kinda a big deal after 4 years of college, 4 years of med school, 3 years of residency, 2 years of fellowship, lots of overnight call, mounds of med school debt, robbing peter to pay paul, chronic sleep deprivation, moonlighting to make extra money so you can pay paul (and buy pearls

), and becoming more sleepy, etc. This year, they changed the test, and DOUBLED the cost (3K- how many pearls can you buy w/ that change?!) and if you don't pass it, you take it again (ca-ching).
So, please route me some good vibes and as much dust as you can spare!!!