Good morning!
I'm hoping to get a bit of advice for a CAD that DK made for me in case I missed something.
Round 1: Initial CAD. The major change was thinning down the shank plus a couple minor design changes.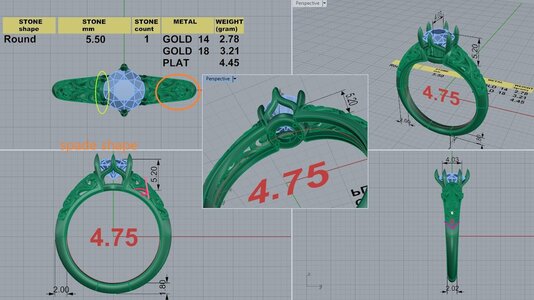 The second round came yesterday:
I love the basket. I love the change to the shank/filigree, I'm just not 100% confident on the spade part. My wedding band is all milgrain and small beadset diamonds, so this ring will probably be a brushed finish.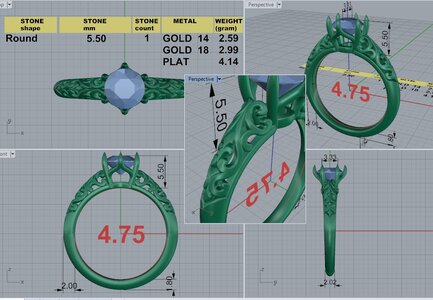 This is a replacement engagement ring (the original was stolen during a break in), so I'd love to get it right. Any suggestions to improve flow?
Hats off the the DK team for it being darn close to perfect in 2 rounds for such a complex design.