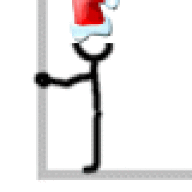 Joined

Dec 29, 2004
Messages

17,193
Date:

3/8/2009 4:53:35 PM

Author:

Gypsy

Date: 3/8/2009 2:48:43 PM
Author: packrat
Gypsy and Tgal, when I emailed McTeigue & McClellan, the person I spoke with was SO incredibly helpful! He gave me prices of the rings I asked about (which were over my budget by several zeros-that Flora ruby one!!), but then also sent me pictures of smaller versions done of the ones I liked. He was very kind and said they are open to anyone''s budget, big or small. I also asked about all the pictures I''ve been saving-liking certain things about certain rings, and he said they''re more than willing to look at the pictures when I''m ready and help come up w/something, incorporating different elements that I like. I was really bowled over by the customer service!


The Bella Flora ring is one I''ve been eyeing along w/the Flora one posted above. The Bella Flora has almost like a bezel of petals around the diamond..and I think that one has a few more petals on the shank as well.


ETA:TGal I hope you get a great quote from them about your pad-it would look spectacular! And oooohhh I''d want a lot of pictures!

Wow Packrat, that''s awesome! I''m so glad they are a good vendor with strong customer service on top of having amazing (Seriously amazing) pieces! I''ll have to go and look at the Bella Flora!

They would definitely be at the top of my list if I had to do a replacement or if I suddenly had a large infusion of cash to work with.

Coati, isn''t it amazing? All those little step cuts in the shank wrap have me salivating.

I know they do a version in white metal with pave of the flora ring, which is really beautiful, but not as striking to me as the yellow gold with the white metal wraps and prongs.

Packrat, I know that whatever you chose, it''s going to be amazing (pics, pics, pics!).

I''m dying to see if it works out for T-gal.
FYI, It''s not going to work out for me. Unfortunately, it''s out of my budget, but if I had it, I think I''d look into it further. They have lovely stuff and werresponsive via email (I got an email from Walter McTeigue). He seemed very pleasant and I think Pricescopers should look into them - we haven''t seen much of their stuff on here! For the record, they do custom work where you can source your own stone.