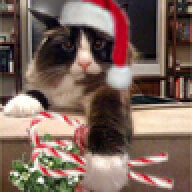 Joined

Jan 6, 2005
Messages

7,770
Hi everyone - I don't know if this is the right forum to be posting this, but I'm hoping that some of our resident experts can help me out with some information. I have an engagement ring setting, 1/2 eternity, with approximately 0.35 cttw of round-brilliant shared-prong set diamonds (14 diamonds), in platinum. We bought this setting for $840 in March of 2005. The setting has now broken twice - once in April 2006, and again today, November 2006. The first time the prongs got bent out of shape so badly the diamond fell out, and the second time the ring snapped where the new head had been inserted into the band of diamonds. I have not been very hard on my rings and usually take them off if I feel they will be danger, and I haven't been wearing my engagement ring as much since we got married in July, so it definitely hasn't been under any undue stress.

So I have a couple of questions:

1. My husband and I are reluctant to try to get the setting repaired yet again, because we have concerns about the quality of the overall setting. Instead, we plan to submit a claim to our Chubb valuable articles policy. Does anyone have any information about how to do this/things to watch out for? We already have a call into our agent but probably won't hear back until Monday, I just wanted to see if anyone had any experience and/or tips.

2. How can we figure out the "current market value" of the ring most accurately. I was going to try to determine how much the prices of platinum and diamonds had increased over that time and apply that as a percentage to the price of the ring. Is this even worth it or is there a better way to calculate this? Any thoughts or tips would be greatly appreciated.

Finally, does anyone have any idea why this might be happening? I honestly am not very hard on my rings, especially the engagement ring and I kind of thought platinum was more durable than this. We're thinking of replacing the setting with something totally different (heavier/less delicate) so that it might hold up better, but it just doesn't seem like a lot of people on here have had similar problems and I wondered if there was anything I might be doing wrong. In a normal day, I wear my rings when I leave the house, take them off while I'm at the gym, take them off anytime I'm working in the lab, and leave them off during any heavy housework or cooking once I get home.

Anyway, sorry that got so long, but thanks in advance for everyone's opinions, and I hope you all had a nice Thanksgiving!

ETA: I should also note that in addition to having snapped, one of the prongs is bent out of shape on the ring right now as well, so there are two issues with it in its current state.