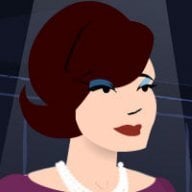 Joined

Jan 28, 2008
Messages

2,700
Octavia, maybe we were separated at birth?! I also think being in law school puts a damper on the whole wedding-planning thing, by the way.

And, fleur-de-lis, in a word: YES!!! (As I look down at my pale gray shirt and dark gray sweater... I think it''s even infiltrating MY WARDROBE!).

Sigh.
In spite of being almost 30 years old and having formerly felt like I knew what I wanted out of life, and having felt pretty secure in those things and in general, I do think I''ve lost some of my identity (and as I said in another thread, I''ve lost a lot of my creativity). It''s also really difficult to be in school because you don''t have time for non-law school friends and they don''t understand why. So often those relationships drift apart...