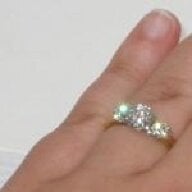 Joined

Dec 12, 2008
Messages

1,557
SO and I had a fight tonight...unfortunately it''s been happening quite a bit since we started working.

Background: SO and I both just graduated from law school and started working at large law firms. SO''s firm has been relatively slow because of the recession but he still works longer hours than most. I work extremely long and unpredictable hours.

While we were in law school and our few months off between law school and working, SO and I spent pretty much 24 hours a day/ 7 days a week together (except for some time off to visit with friends). We''re one of those couples that love to be together. We haven''t spent one night apart in 2 years.

Well now that we started working, we have very little time together. Luckily I can often bring work home with me so that I can get out of the office for dinner but everytime I work from home, SO gets very angry with me. He gets upset that I''m paying attention to work and we end up spending what little time we do have arguing. He acts like I WANT to work all night. Unfortunately, I don''t have control over my schedule. If a partner or client asks for something at 8, I just have to do it. I can''t just ignore it to cuddle up with SO no matter how much I want to.

He understands all this because he''s in the same field but he just can''t help but be disappointed and thus, get upset with me. He''s not a laid back guy and it doesn''t help that he''s sensitive that his firm is slow and he''s generally not happy with his job/office/co-workers.

I just don''t know what to do to make it better. We knew going in that taking these jobs was going to make life difficult but we didn''t realize how hard it would be. Does anyone have any advice? Has anyone else experienced this?

I just feel like SO is being irrational. I don''t know what he wants me to do - get myself fired??? Anyway, thank you if you read all this. I know it''s kind of a vent but I would like to hear any other experiences. I''m so scared that we''re ruining an otherwise wonderful relationship.