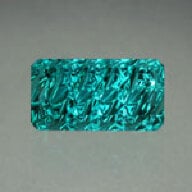 Joined

Dec 21, 2008
Messages

871
I''ve been trying for days to take more photos of my new stone, I wanted to capture more of the daylight colour which I would have thought would be easier than it has been, but these pics show it quite well.
I''d love to tap into some of the knowledge out there and so any suggestions on setting would be welcome. It is to be a man''s ring - I don''t mind some fancy/ornate but not too fine. To give you an idea of how what I mean I''ll also post a pic of my most ornate ring I have which is chunky but still chuncky enough for me to wear without it being too feminine.
Hmmm I can''t do 2 pics in one post so this may take a little while.