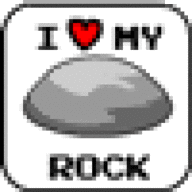 Joined

Jun 15, 2006
Messages

7,485
Date:

1/9/2007 10:06:54 PM

Author:

Rod

Date:

1/9/2007 6:41:24 PM

Author:

KimberlyH

These people must really love the house, they''ve agreed to all of our new terms and the house is already in escrow (30 days!). They''ve put down a large, non-refundable deposit so it looks like this may be it. WOOT!

WOW!!!! That''s just wonderful. Say, now that you no longer need the Fairy Dust, please send it all my way. We really really really really really (did I say really?) need to get our place sold in Tampa, so we can fully transition our lives to NC.

Thanks and Congratulations again!!!
I know the feeling, Rod, which is why I''m only getting my hopes up here, John and I are doing the poker face for each other. I haven''t even told my parents (we talk every day, so that''s huge).
Sending lots of lots of dust your way.