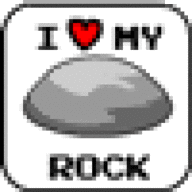 Joined

Jun 15, 2006
Messages

7,485
The house my husband lived in before we got married has been on the market for 7 months with no bites (well one offer, but they rescinded w/in a week, the wife loved the house the hubby not so much).

It''s an amazing home but the area around it is a bit, well odd. He just got a call from our RE agent that someone who viewed it yesterday is sending over an offer; he just went to her office to check it out. The RE believes it''s going to be low-ball and they''ll need to counter but that the people have enough to afford more than what they want to pay.

So here''s hoping to a deal gone through. There are many projects that have been put on hold around our new house because we''re paying 2 mortgages, how I would love to get started on making this house a home (if I can get past my decorating fears that is!). I''m not getting my hopes up yet, we did last time and were so disappointed when the buyers pulled out.

So please send some good luck our way as well!

Thanks!