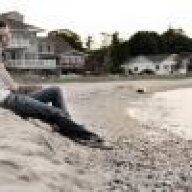 Joined

Feb 5, 2011
Messages

45
I guess this is more of a rant than a question, but I just really needed to vent. We ordered my ring on the 3rd and were originally supposed to get it the 9th. I REALLY wanted it before the 13th because that's our anniversary and we will have been together 4 years so it would've been nice for him to officially "ask" then. The night of the 8th I was really excited, but checked the bank account and the money hadn't come out yet so I thought we'd better call. Apparently they typed the card number in wrong when we gave it to them and it had to be corrected. They supposedly called and emailed multiple times, but we never received any of them. I gave them a different email address and they gave me a new date: the 15th (UGH!).

The next morning, still no confirmation email so I called again...I was supposed to have multiple emails from them by that time, but nothing had come yet so I tried yet another email and they said they'd resend them. I waited an hour...nothing. So I called again. Finally I got on the phone with a nice man who said he'd look into it and call me back within a half hour. He called me back in ten minutes and had fixed the glitch.

Then my bank had the wrong address on file for us so they couldn't approve my order until I talked to them today and gave them the "correct" (but wrong) address...my bank got yelled at for that. So now I'm REALLY bummed that I can't have it by Monday =(. I asked if there was anything they could do, but the particular diamond I really want is in a different warehouse so I'm really disappointed because I've heard so many stories about them going out of their way to make things happen for people and they haven't been able to in my case. I've heard nothing, but wonderful things about their customer service.

I know I won't be disappointed in my ring. I spent a long time selecting a diamond and love their six prong solitaire setting so I can't wait to see it sparkle in person...but I'm really bummed about how long it's going to take now.