And I'm not sticking it in my mouth, lol!
I won this ring on eBay and I'm not sure if I paid a good price or got ripped off, but I do think its gorgeous. In the middle picture the pearl looks worn so its no longer rounded. Is that normal for a pearl?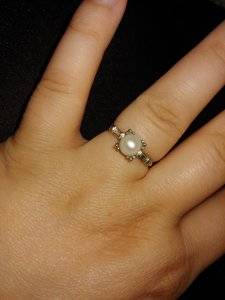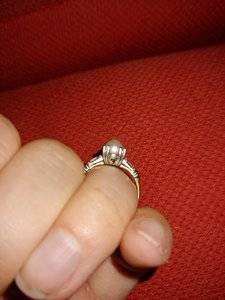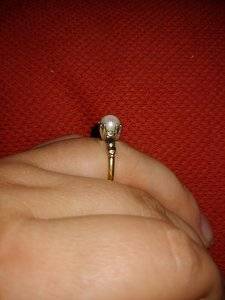 Original listing: This is a beautiful vintage 14 Karat Gold ring with Baguettes and Real Pearl. The ring is a size 6.5. I brought the ring to a reputable Jeweler and had it checked. He confirmed that it is 14 karat gold with a baguette on either side and a real pearl in the middle. This is a very beautiful ring and in excellent condition. All the facets are nice and secure to the baguettes and The Pearl.