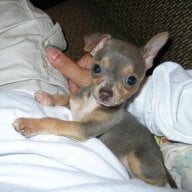 Joined

Dec 16, 2007
Messages

5,184
Well, it's over now...and for me, it felt like the season went fast...

But, here is my summery...

Gretchen- I like her. I cannot help it. I find her engaging. Yes, she can be over-the-top and flirty and loud...but she's young and she deserves to have fun. My heart breaks for her now that Jeff has passed...I feel that their love was 100% genuine. She's beautiful and sexy and if she was just after the money there would be no reason for her stick around with a dying man to get that into her life. She loved him...and there was always optimism when she spoke about him and his illness. I am sure his death has broken a bit of her heart off that will never grow back. I also feel like the there was a lot of jealousy directed at her by some of the other housewives...either because Gretchen was wealthy, or beautiful, or in love with a man they couldn't understand. It's a shame that those women spent so much time disliking her they overlooked actually getting to know her. Like, when she gave the coach coin purses...no big deal...but still thoughtful...yet, Vickie and Tamara couldn't just appreciate it--they had to belittle, get their little jabs in at the lovely gesture, which only made them look worse (if that's possible).

Jena-I personally like her too. I like her heart. I think she's a bit of a beaten dog...she just "takes it" when people are flat out rude (like her children) but I think in the end, she's an equal opporunity friend--and I appreciate that about her very much.

Vicki- What a train wreck. She's so rude, and judgemental...I have a hard time watching her story line because my hate for her boils up each and every time. She is just so unkind. I understand her life hasn't been easy...and that she has had to claw her way to the top tooth and nail...but, she's so hard she's almost impossible. She immasculates her husband at every opportunity and then kicks him when he's down by literally flaunting her "stuff" all over every other man. She spews vemon about the other housewives...particuarly Lynne and Gretchen.

Lynne- I wanted to like her. I appreciated that she spoke her mind when it came to Vicki and Tamara...but, she's irresponsible and that aggravates me. No, not every teenager drinks...and she shouldn't condone that. When it came to her daughters, she was like Helen Keller...blind and deaf. She was so busy trying to be their friend that she forgot she was supposed to be their mother first and foremost. And then the whole thing spills out about how the oldest daughter was in an alternative school for discipline issues and how she dropped out of school...and yet they reward her with a BMW. It just blew me away...

Tamara--What can you say? She reminds me of that one clinger-on everyone had in their group in high school. The girl that would be your best friend one day, but if the opportunity arose to climb the social ladder, she'd turn on you in a minute and totally spill you secrets, make up lies and backstab you just as sure as God made little green apples. Totally two faced. Rude. Insensitive. And, in my honest opinion, jealous. I think, of all the woman, Tamara is the one faking it. Simon doesn't have a ligitmate full time job...he's like making tequlia or something now for some start up company...she's a part-time real estate agent but I haven't seen her work a lick since they introduced her last season....I think behind closed doors they play Keepin' Up With The Joneses full time. Everything about her feels cheap to me. She cannot stand on her own. She constantly needs to put other people down to make herself feel better...esspecially Gretchen who is considerably prettier, younger, unattached. Tamara just couldn't let Gretchen be Gretchen she felt this need to tear her down limb by limb...with catty comments and compromising situations. Personally, since beauty is only skin deep...I think Tamara is the ugliest housewife thru and thru.

What is everyone elses thoughts???