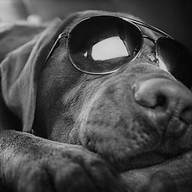 Joined

Apr 23, 2018
Messages

4,441
So it looks like they don't offer idealscope or ASET for the two J stones you mentioned, but I'm going to get video and magnified images. The guy did say he was concerned about the inclusions in the table affecting light performance but we'll see.
If dealing with B2C, they do offer full imaging. Just some stones have to be purchased with a 30 day return policy to get them there. It depends on their relationship with the specific vendor. See post #22 above where Brian @ B2C clarified this is more detail.
Based on what I'm seeing I wouldn't think the 1.24 J with dual certs would have LP issues but they may have access to more and better data.
Honestly it sounds like you are sweet on the other stone, and that's cool. Post the ASET and IS images so we can review. They will tell us if she's a performer or not and if she is then no need to waste time with these other options. We can take guesses all day long but those images trump HCA scores, and numbers.