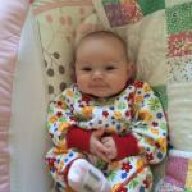 Joined

Jun 23, 2011
Messages

1,442
I'd like to have a couple of the stones I just bought recut. I have an email out to Bob Kast, but I've never had anything re-cut so I'd love to have some information about it, if anyone else has had it done (by any cutter, not just Kast).
Things I'm thinking about - what constitutes as a "good candidate" for recut? How much weight typically is lost in "cleaning up" a cut on stones in the 1ct range? What about the 2-2.5 ct range? Is there a fairly standard price range, or is it quite variable?
I'm sure I have other questions, but I'm trying to multi task right now and failing!