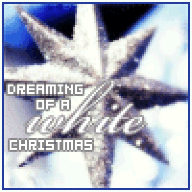 Joined

Dec 12, 2006
Messages

16
I''m currently starting to look around at upgrading my ering - I visited a couple of local jewelers and looked at a variety of shapes on my hand to see what really felt good. I went in thinking radiant, walked out wanting a RBC (and have a princess currently!).
Soooo...I''ve found this:
http://www.goodoldgold.com/diamond/2715/
and was wondering what everyone thought. I don''t see color very well (my current stone is an H-I and it looks completely colorless to me) and the blue fluoro should even things out a bit (besides that it''s ideal cut so shouldn''t show color as strongly as an inferior cut). I know how well informed everyone here is and just wanted to see what you all think.
I was also wondering if any of you would suggest similar stones? I''ve looked on
WF
and
GoG
, but don''t know any other good vendors from here who advertise. I''m wanting something in the VS2-SI1 (will consider SI2), H-I-J range, at least 1.5 carats, ideal or excellent cut, around $9k (some wiggle room)...and RBC of course. You all seem to find the best stones every time, so I figured it would be worth running it by you in case you find something I''ve obviously missed.
I really appreciate any and all advice - I know you must all get tired of newbies begging for help!