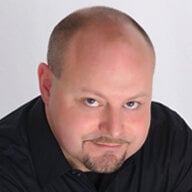 Joined

May 1, 2008
Messages

3,563
http://www.jckonline.com/2014/09/09/rapnet-bans-egl-reports-from-trading-network?
By Rob Bates
Text of article beging: - - - Trading network RapNet is no longer allowing diamonds to be listed on its services with reports from any branch of European Gemological Laboratory (EGL).
Reports from EGL International—formerly known as EGL Israel—have recently come under fire, with Nashville, Tenn., news station WSMV airing a series of reports criticizing local jeweler Genesis Diamonds for carrying them. That had led to lawsuits targeting the jeweler for carrying those reports.
"The Rapaport Group is opposed to the misrepresentation of diamond quality," said Martin Rapaport, chairman of the Rapaport Group, in a statement. "The over-grading of diamonds is an unfair practice that destroys consumer confidence and the legitimacy of the diamond industry. Retailers who sell over-graded diamonds using GIA terminology and non-GIA grading standards are at great risk. When consumers try to resell their diamonds or send them to the GIA for regrading and discover significant quality differences, there will be hell to pay."
The statement adds "we reject the idea that there is no diamond grading standard and caution RapNet members not to use GIA grading terminology to describe diamonds that are below a reasonable tolerance range of the GIA standard."
Some were surprised by RapNet's decision to no longer list any EGL reports, including those from EGL USA. When a 2013 Rapaport survey compared grades from labs, EGL USA was said to be "in the same ballpark" as GIA, if softer on color.
Martin Rapaport did not answer JCK's requests for comment. However, the RapNet statement said, "While some EGL grading reports are more consistent with GIA grading standards than others, there is, in our opinion, confusion and inconsistency among the various EGL grading reports."
EGL USA and EGL International did not respond to requests for comment from JCK, though both said they would at a later date. In May EGL International issued a statement in response to the criticism from WSMV.
Brian Manookian, the lawyer who has brought lawsuits against Genesis, predicts the announcement will help his case.
"It corroborates our theory," he says. "If you are going to use GIA terminology, you should use GIA standards. It is nice to have major industry lions come out and confirm what we have been saying out of the gate." - - - Text ends.