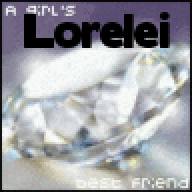 Joined

Apr 30, 2005
Messages

42,064
This thread is here for anyone who would like some help and support with quitting smoking!

It is open to anyone who wants to quit smoking, or would like to find out more about what it is like to quit successfully. Even if you are not quite ready to let go of smoking altogether, then please also feel free to participate as and when you wish with no pressure involved.

After all, all positive changes start with a single step!
I have quit smoking now for almost 2 years, after many years of trying and failing. I used many different excuses to
not
quit, or to start again once I had stopped smoking for a short period of time. Until the time came when I was finally ready to make a big change, and once I had made the decision that cigarettes were part of my past, and had no place in my future, I was able to be successful. One of the things that really helped me to quit once and for all, was the support I received from other ex smokers and others in the weekly workout thread, it was so reassuring to have their support and encouragement, and to know that the cravings and withdrawal symptoms would pass in time. I found this support along with my chosen method of NRT ( nicotine replacement therapy) invaluable, and it kept me going through the hard times.
I won't pretend it was easy. It wasn't, but equally, it wasn't as bad as I thought it would be. I believe that sometimes it can take time to create a real and lasting change, and as with anything else, practise. I began to think of my previous ' failed' attempts at quitting smoking, as useful experience that I could use to help me in the future. This approach really helped me, when the going got a bit tough, I could think back to how I lapsed back into smoking again, and use my past experiences to help me avoid doing so this time.
At the same time, my Husband quit smoking, we did it together which helped. This too was the best thing we could have done, as before if one decided to quit and not the other, then it was too easy to think " oh one won't hurt.." if cigarettes were around, and lo and behold we were back to smoking full time again!
So what really made the difference on this occasion? Well....I think it was a combination of things. I was tired of smoking, and finding places to smoke while out in public was getting more and more difficult. I began to want to look after my health more, I had lost some weight and had begun to work out, so it just made sense to try to break free of smoking too. I was thinking of all the money we could save by not smoking, how much better we could feel in ourselves.
One of my concerns was gaining weight if I quit, but as I was careful to watch what I was eating and continued to work out, that fear was unfounded - I am delighted to report! For me, it wasn't inevitable that weight gain would follow once I stopped smoking. Now almost two years later, I am trimmer than when I quit the cigarettes and much much fitter!
It took me a long time to finally get around to quitting for life, but I conquered my nicotine addiction in the end. I think part of the reason I took a while to quit, was that somehow I had convinced myself that I couldn't live without cigarettes, which of course was not true. For me, preparation, a positive attitude, my doctor's encouragement and advice, especially concerning appropriate NRT, determination, and the support from my family and friends here who had been through it, were key to my success.
So today, I rarely think about cigarettes or smoking, for the most part, cravings are now thankfully a thing of the past. I CAN live without cigarettes quite easily, and I have promised myself that I will never ever take another puff. I well know I cannot afford to do this ever and I won't. It seems a very small price to pay for all the good things quitting smoking has brought into my life!
Soon, I will write more about my experience of quitting, what I did, how I coped, and anything else I can think of that might be useful for those who want to quit also.
So for the other PSers who have quit such as Rod, Kim, Monarch, who so helped me when I was going through it, please when you have time, chime in with your experiences so we can make a useful resource for those who might want to take the same path!
Please feel free to join in, anyone who has quit, wants to quit, or is considering it perhaps in the future, you are all welcome!