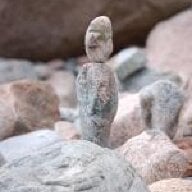 Joined

Mar 30, 2009
Messages

1,321
I have been lurking here for several months now, and I must say that you all are a great group of people. Very supportive and knowledgeable! The time has come to purchase a diamond, and my BF has decided to give me the honors of choosing a stone. He would really like to buy from blue nile, and since it is his hard earned cash, I will respect his wishes.

I of course, jumped right in and began looking. I was hoping to get some opinions on two stones that I currently have on hold at blue nile. Both round stones, both GIA certified.

First:

1.21 carat
Ideal
J color
VS-2 clarity
table- 57%
depth- 60.9
girdle- thin to medium
crown angle- 35
pavilion angle- 40.6
HCA 0.8

Second:

1.22 carat
Ideal
J color
VS-2 clarity
table- 54
depth-62
girdle- thin to medium
crown angle- 34.5
pavilion angle- 41
HCA 1.9

I understand the general consensus here regarding Bluenile, since you cannot see pics of the actual stone, but I have heard great things about them as a company, so I trust that I will get a good product from them. Upgrading is not important to me, and I feel safe with their 30 day return policy.

Please let me know what additional info you might need from me! I really appreciate any and all feedback!

One more thing; do I need to be worried about an August 2008 date on the GIA report? Any reason it might be sitting around all this time?