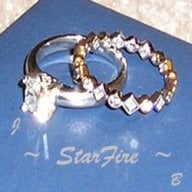 Joined

Mar 24, 2007
Messages

6,232
Hey guys, I bought a beautiful little purple supernova spinel second-hand a few weeks ago, and I'm starting to think about how to set it. It's 6.4x5.2mm. Do you think it would fit in a 5x7 setting? I think the 5.2 dimension would be OK, but I'm worried about the 6.4 being too short. Could a good jeweler make it work?
The setting I'm considering is from lan.bo4. I'd rather not customize because I wanted to do a BIN offer and save money.
Here's a pic of the stone.