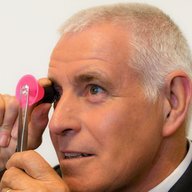 Joined

Aug 15, 2000
Messages

17,992
Someone asked what % of stones from a certain factory are H&A''s.
Out of 897 round stones listed on their site, 430 are listed as H&A''s = 48%
(I do not buy and promote H&A''s because I am yet to see a benefit, i simply reject stones below a certain level of Ideal-scope symmetry - so there fore I am not in the habit of looking at the H&A''s standards of many vendors - but my guess might be that 1/2 the stones might = the standards that would be acceptable here).
Now I know there were other questions raised too - please post them here or start seperate threads and I will do my best.
BTW my next Webinar could be based on the Diamond Pipeline. I would outline an overview and then look at the dynamics and geography etc of each level.
It could be based on this chart from IDEX.
Let me know if that sounds interesting and I could aim for say next Monday evening - say around 8pm EST - then I do not clash with wink or anyone else. And it would allow folk at home to tune in.
Of course if everyone''s fav TV program is on then, or the Presidento has a fire side chat scheduled.......