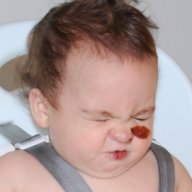 Joined

Nov 9, 2005
Messages

1,160
We are in the process of choosing my engagement ring. I really like the Vatche X-prong.
In the thread below it was mentioned that Vatche uses a soft platinum (950 platinum/iridium).
For Vatche owners, how is the platinum holding up? Are you happy with your setting? How long have you had this setting and are you unhappy with the setting having purchased it?
Thanks!

https://www.pricescope.com/community/threads/setting-choices-prices-at-good-old-gold.53402/