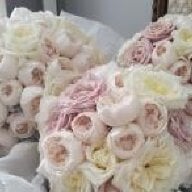 Joined

Jun 7, 2016
Messages

199
I never researched cushions, but there has been this ring that I've adored lately, I'm wondering what the general price range would be. I don't know how low in color you could go for cushions, or how low in clarity, I went pretty low for my round J-SI1, but I don't think you'd do the same with cushions.
My ER is complete, my boyfriend has it, I've yet to see it completed! Not until he proposes, the suspense huh
Anyway, I basically want to find out if this ring would've been possible within the budget I gave myself, it may be what I'd upgrade to later, or get a second ring? haha j/k (slightly)
I'm a size 5, I'm not sure what size the stone is in the photo, I could go slightly smaller, but I do like the overall feel of this. I will attach photo in message below. Thanks so much!